I'm opening Commissions again... and this time, it's paypal-able!! Or rather, I can only accept Paypal...
I am now accepting large scale commissions.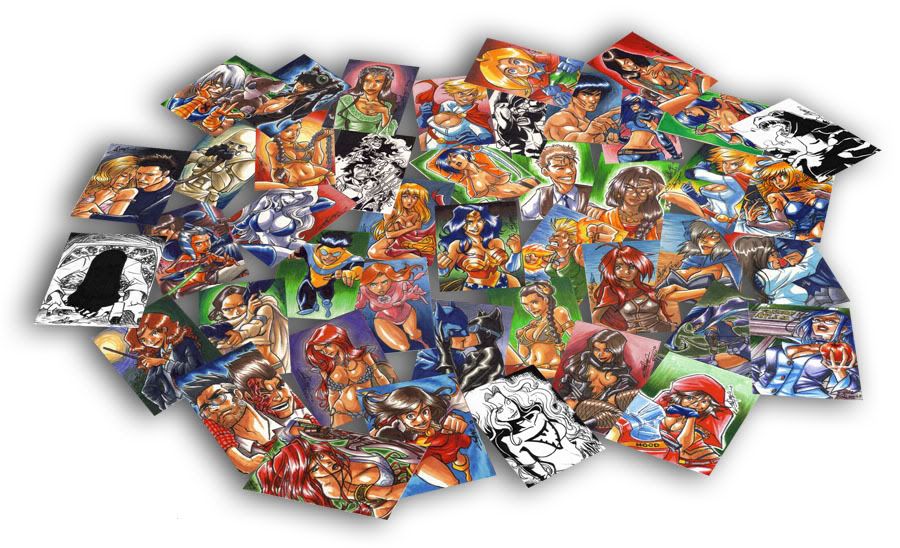 Now, the commission info:
Sketchcards:
Black and White sketchcards = USD20
Colour sketchcards (using copic markers) = USD30
Regulars Incentive: For every 5 cards you've asked me for commission, I will give you a free 4x6 illustration of anything of your choice!! This is a collective style incentive too, so you don't have to ask for 5 whole commissions to get this. If you've already asked me for 2 commissions, you just need 3 more to get the free illustration! (APs and Returns are not included)
NEW!! Sketchcards will have this printed on it's back: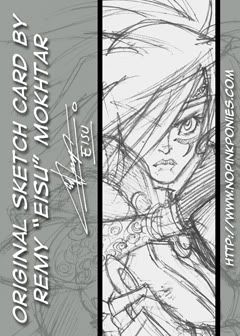 Large scale commissions (prices depend on how complicated the artwork is):
4x6 b/w = USD50
4x6 colour = USD90
8x11 b/w = USD 70-100
8x11 colour = USD150-180
11x17 b/w = USD 120-160
11x17 colour = USD 180-250
I can do nudity if requested but nothing hard core. For these, you must add USD10 for sketchcards and USD25 for large scale into whatever you're asking for commissions.
If you want to commission me, just e-mail me at eisu.commish@gmail.com
Do not send me LJ PMs for the commissions, to make it easier for me to keep track of my commissions, I'll only accept commissions sent to the e-mail above.
Just tell me what you want me to draw and if you can provide reference for the subject matter, all the better.