March 6th, 2016
---
11:03 pm - Commissions!!
I'm opening Commissions again... and this time, it's paypal-able!! Or rather, I can only accept Paypal...

I am now accepting large scale commissions.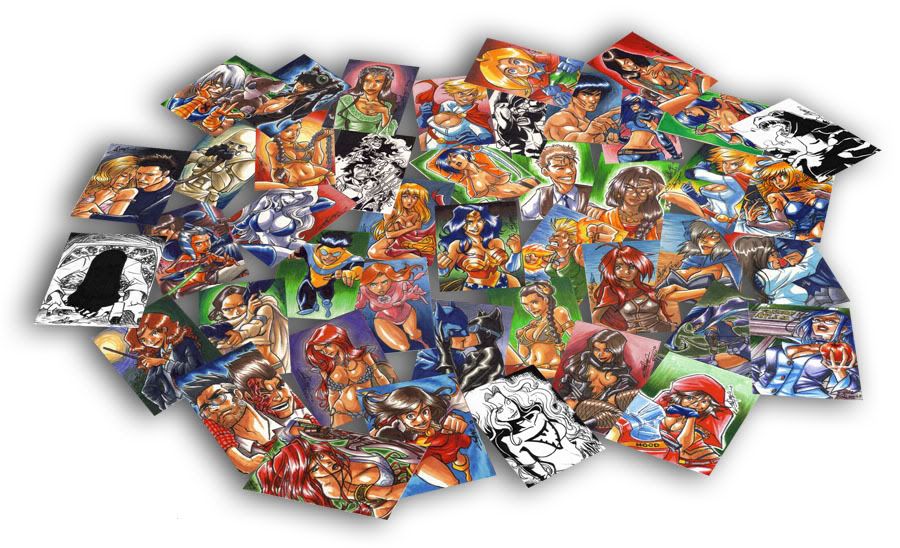 Now, the commission info:

Sketchcards:
Black and White sketchcards = USD20
Colour sketchcards (using copic markers) = USD30

Regulars Incentive: For every 5 cards you've asked me for commission, I will give you a free 4x6 illustration of anything of your choice!! This is a collective style incentive too, so you don't have to ask for 5 whole commissions to get this. If you've already asked me for 2 commissions, you just need 3 more to get the free illustration! (APs and Returns are not included)

NEW!! Sketchcards will have this printed on it's back: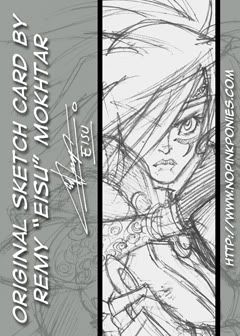 Large scale commissions (prices depend on how complicated the artwork is):
4x6 b/w = USD50
4x6 colour = USD90

8x11 b/w = USD 70-100
8x11 colour = USD150-180

11x17 b/w = USD 120-160
11x17 colour = USD 180-250

I can do nudity if requested but nothing hard core. For these, you must add USD10 for sketchcards and USD25 for large scale into whatever you're asking for commissions.

If you want to commission me, just e-mail me at eisu.commish@gmail.com

Do not send me LJ PMs for the commissions, to make it easier for me to keep track of my commissions, I'll only accept commissions sent to the e-mail above.

Just tell me what you want me to draw and if you can provide reference for the subject matter, all the better.

December 1st, 2012
---
08:03 am - After more than a year of not using my livejournal...
...I present to you, this year's art dump!!! All sketch cards.



(

Arts in the clickity click!Collapse

)



Hope ya enjoy this sketch card art dump. You can see my non-sketch card stuff over at my facebook page.

September 11th, 2011
---
05:39 pm - ARTWORK DUMP!!!
I haven't checked this place out since forever... my bad!! But anyways, for those still watching my LJ, here's a HUGE ASS ARTWORK DUMP FOR YOU YO!!! Happy times!!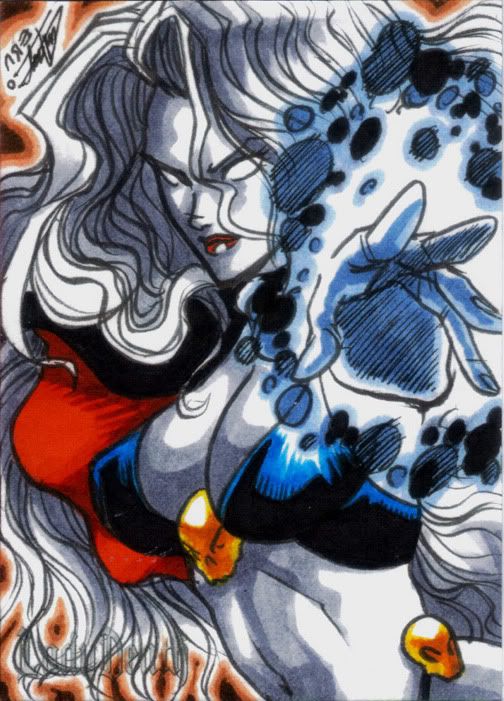 Preview before my dump.... more in the cut!



(

Lots of stuff here, be ready to wait a while if you're on dial-upCollapse

)



That's all there is for now. Also, No Pink Ponies have been updating the past few weeks, check it out too!

January 13th, 2011
---
09:30 am - YON GUMIX 6 for sale NOW!
That's right people outside of Malaysia who had to miss Comic Fiesta 2010! We are now selling our book that we sold there, Yon Gumix #6 for international orders!!

Cover: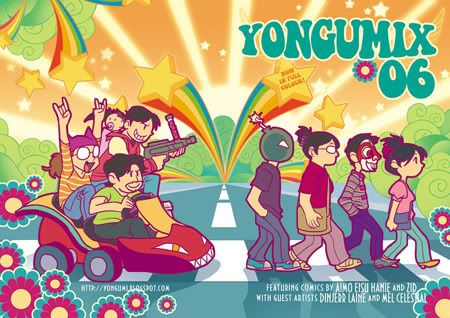 The cost for the book is US$10, this includes shipping and handling (We'll be sending it registered mail to secure it so that the book will arrive safely). The book is in English and is in (99%) full colour, fully printed. It looks gorgeous and it includes THESE pages!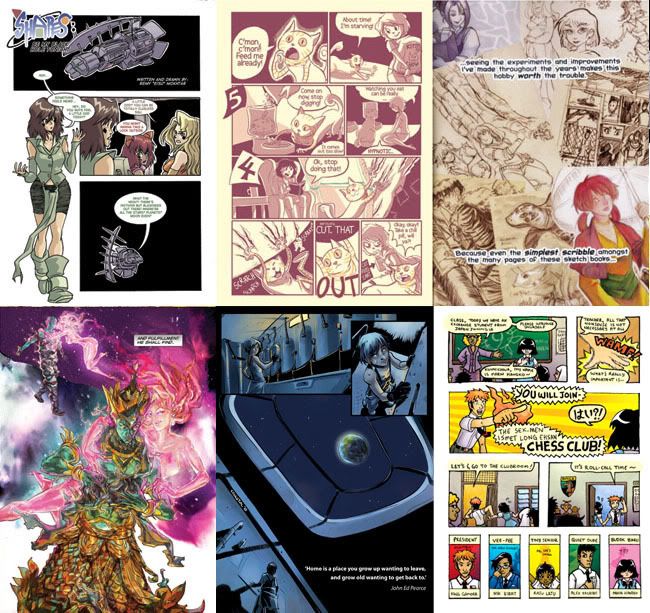 Artists includes Hanie, Aimo, Mel, Laine, Zid and Dinjerr.

E-MAIL at eisu.verse@gmail.com if you want a copy of your own! We only accept paypal payments.

(Malaysians, please e-mail me for further information on how YOU can acquire said comic as well since the shipping costs and payment option is different locally)

October 19th, 2010
---
07:23 pm - Newest Sketchcard job, Marvel: Heroes and Villains.
This is my first job with Rittenhouse Archives, the Marvel: Heroes and Villains card set.


Marvel - Heroes and Villains by *eisu on deviantART

September 9th, 2010
---
11:48 am - Happy Eid-ul-fitr!!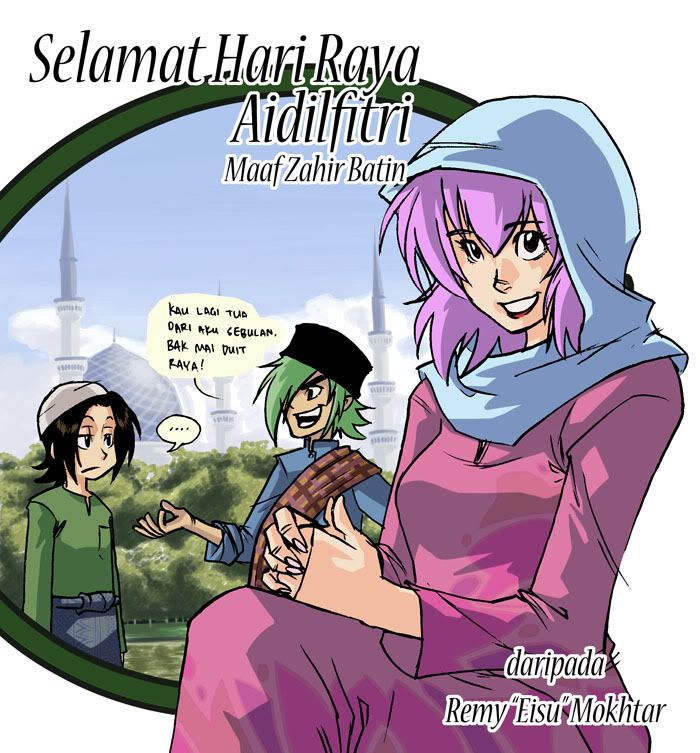 Something I did for Eid-ul-fitr starring my characters from an old defunct comic of mine, Wargica.

Translation: Happy Eid-ul-fitr and Forgive all my wrongdoings to the physically and spiritually.

(Dialogue: You're older than me by a month, give me Raya money)
(It's a Malaysian culture thing where people who have work gives money (ang pau) to kids for Eid-ul-fitr)

September 6th, 2010
---
06:06 am - Sketch Card jobs...
Here are some Sketch Card jobs I did the past few months that I never posted in here:



(

Because of the sheer size of it all, I've put it behind this cutCollapse

)



And a preview of an upcoming set from Bad Axe Studios, Treasure Chest and Booty: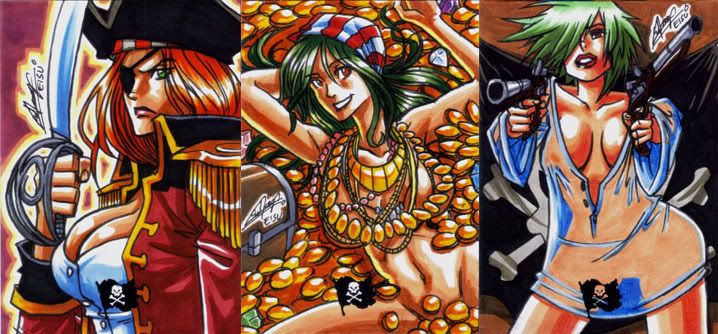 September 5th, 2010
---
05:41 pm - Of Previews and Zombies
A comic I drew appeared on this month's Previews and will be in shops this November.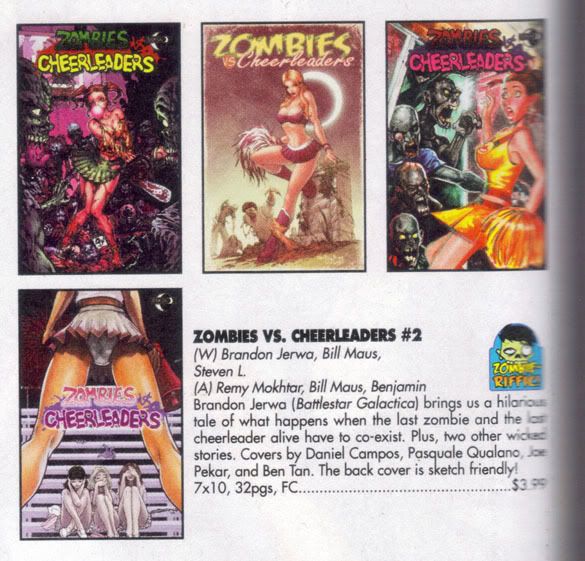 It's from Moonstone comics. The little preview is in page 290.

July 30th, 2010
---
05:35 am - Sketch Card watch returns! And also, drawings!
First, my Iron Man 2 Artist Proof is approved:

Commissions: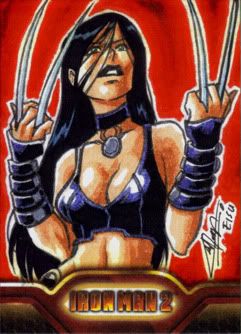 Non-Commissions: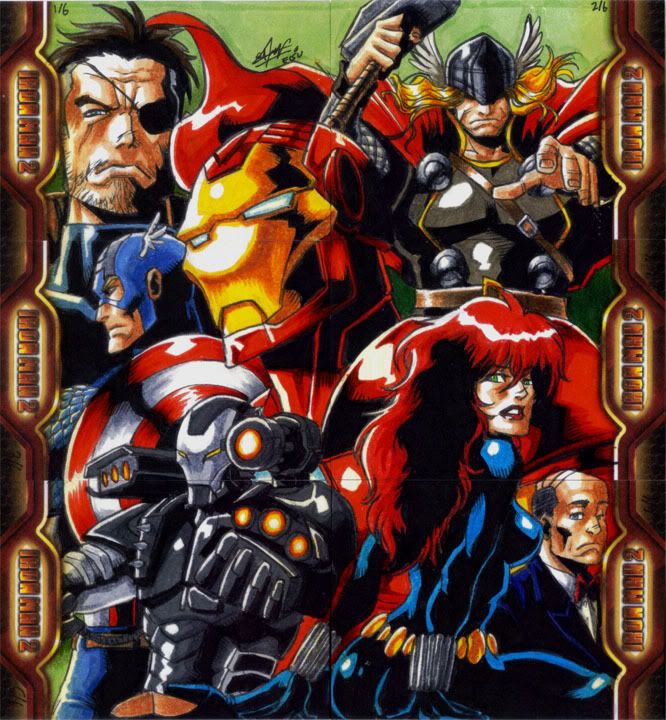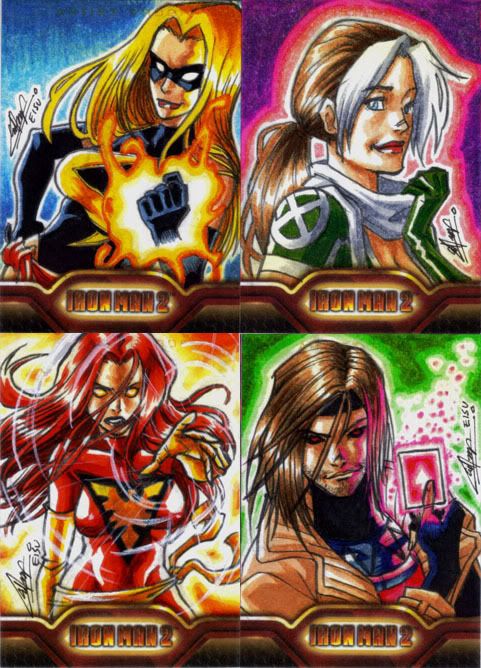 These cards are for sale at US$80 each. The 6 card puzzle up there is priced at US$400 for the whole set. E-mail me at eisu.commish(a)gmail.com if you're interested.

The Dark Phoenix card is sold.
The Rogue card is sold.

Secondly, my ebay auction for my P'ups and Pro Artist Exclusive are ending:

P'ups

The Pro

And now, I've been slacking on my Sketchcard watch recently, so I got A LOT to list:

5finity's The Pro

Pro showing a finger

Speedo

The Viewer

5finity's Pulp Girls/Mixtape

Bewere: Tabitha

Swiss Army Woman

Dust Bunny

Agent X-9

Stitches

Swiss Army Woman

Pulp Girls puzzle 2/3

Pulp Girls puzzle 3/3

Mixtape 4/17

Mixtape 5/17

Mixtape 7/17

Mixtape 13/17

Mixtape 16/17

Breygent's Golden Age of Comics

Flame Girl

July 12th, 2010
---
09:28 am - P'ups AE sale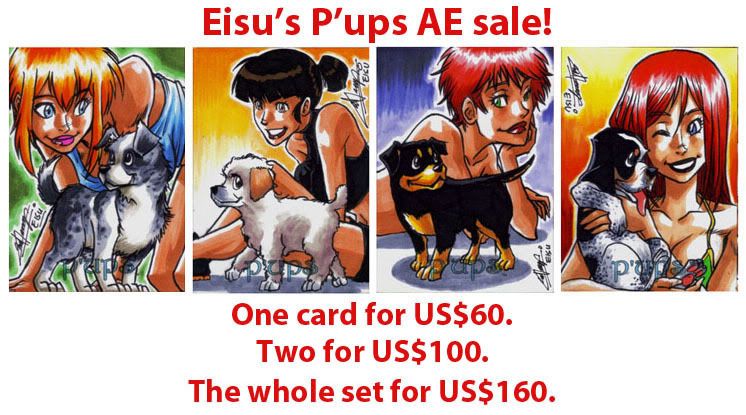 E-mail me at eisu.commish[at]gmail.com if you're interested.