Even though the Transformers movie had some really "eh" designs, it was still not bad overall, though I wonder why both Autobots and Decepticons look evil... but oh well. As for the movie itself, I am torn. It is a damn good action movie, really awesome giant robots fighting in the middle of the city but the plot has a lot of glaring holes in it that my enjoyment is really split in two. David Willis of Shortpacked said it best, "The first half, mostly involving the "boy and his car" theme, isdecidedly Spielbergian. The second half, after things kick into theSector Seven stuff and the nonstop property damage, was totally Bay." and "he Spielberg half had more heart and more focus and more audienceinvolvement, but had not so much on the robot fights. The Bay half wasa robot orgy, but it was soulless, and confusingly anddisproportionately directed." (excerpted from Here. Spoiler alert if you clickety click the linkedy link)

I thought what he said there was exactly how I felt about the movie. So, the movie is awesome, but I can't say I wholeheartedly go all for it.

I love the toys. I love all that I've bought so far. I'm betting I'm gonna love the ones that I will buy later.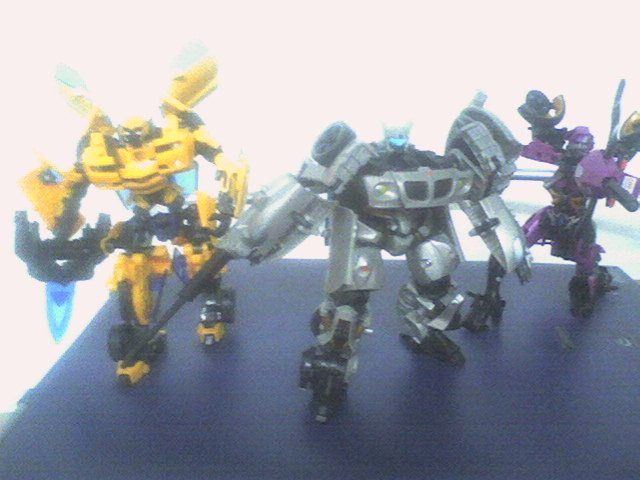 So far I've got three Autobots, Bumblebee (2008 Camaro version), Jazz and Arcee...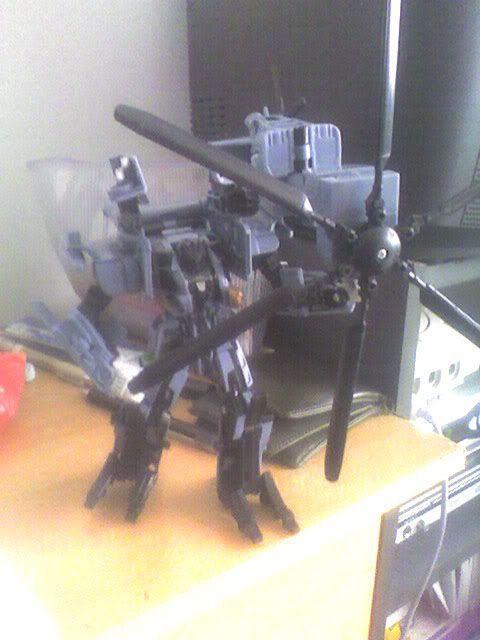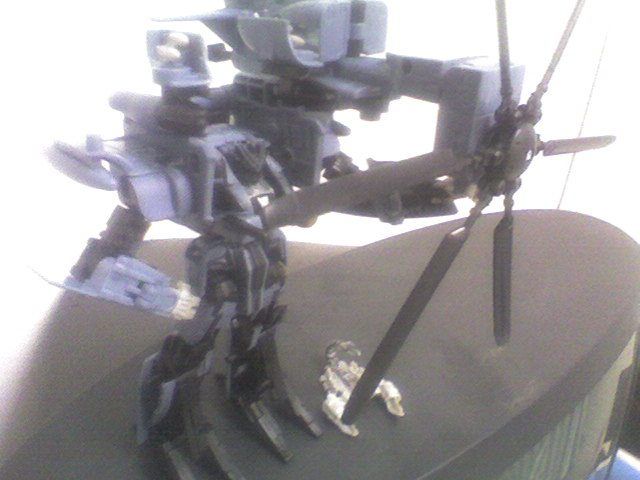 ...and one Decepticon, Blackout.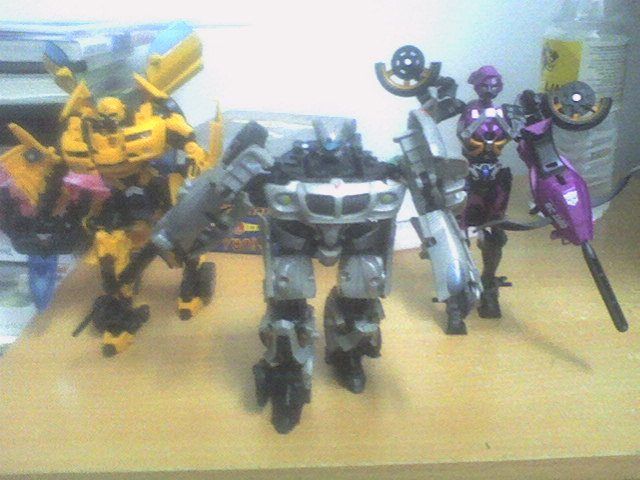 Autobots, transform...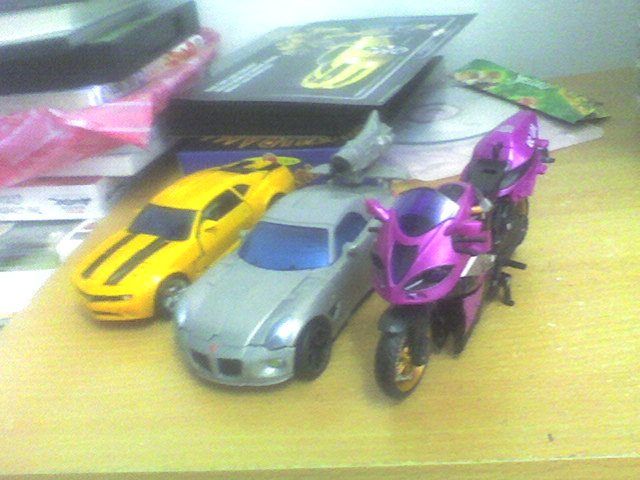 ...and roll out!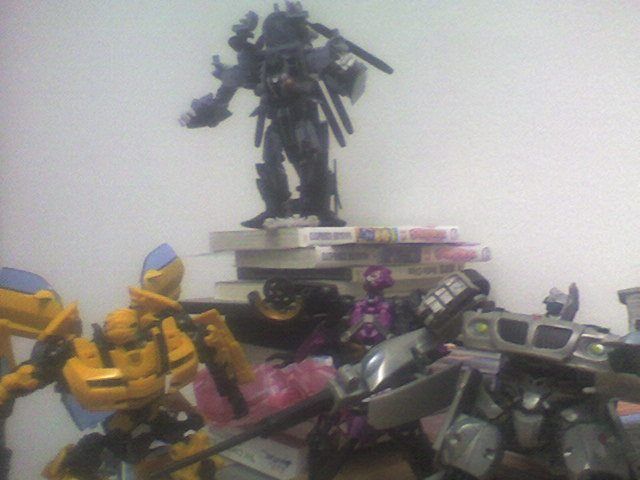 A Blackout surprise!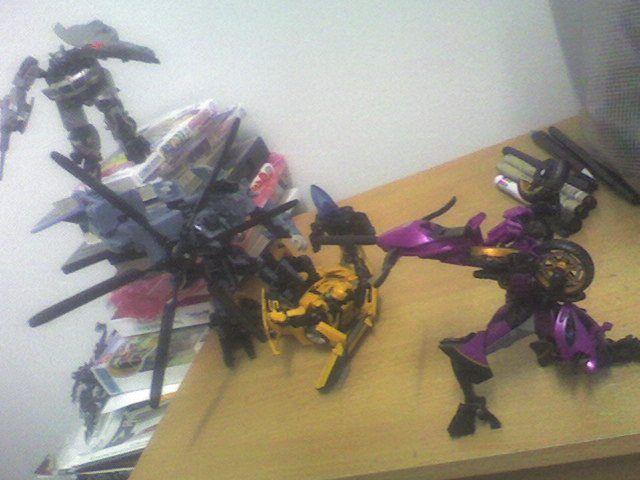 The Autobots battling Blackout.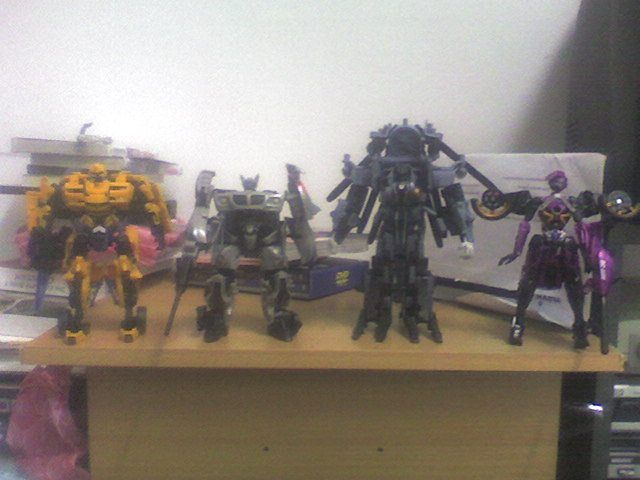 A Transformers line-up

Edit: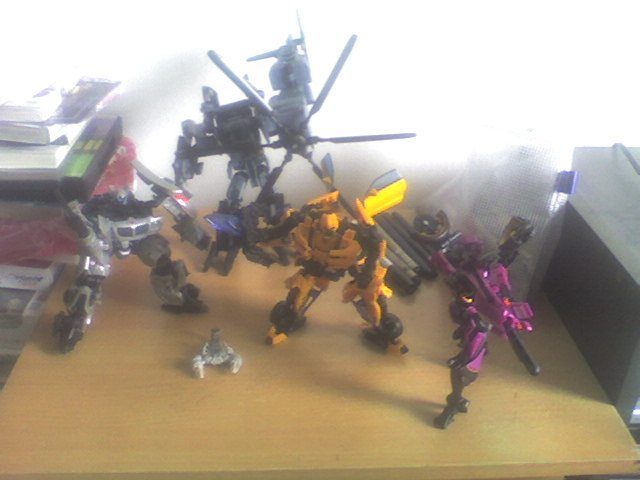 I can't stop taking pictures of them...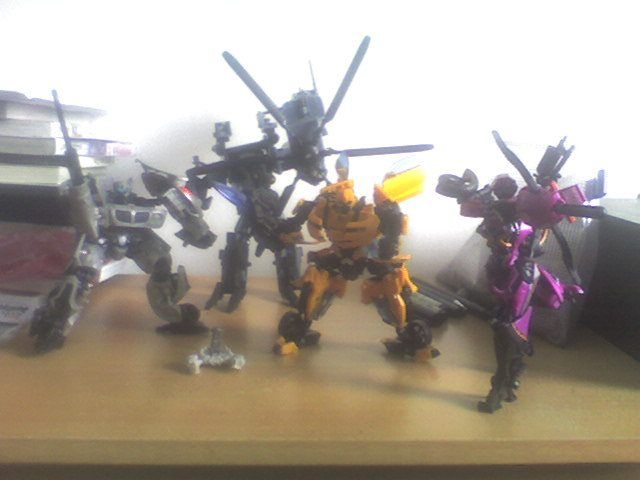 I shudder the day I'll get the other Decepticons.

Next stop, Barricade! I need to balance out the Autobot-Decepticon ratio, so I need to think about the other Decepticon to buy. It's either Brawl or Starscream, but I hate the Starscream toy design. Brawl's cool, but at the same time, I have a friend who already bought Brawl... oh well, who cares, Barricade comes first anyway.

The bad quality of the photos are thanks to my low megapixel phone camera. Yay for technology.